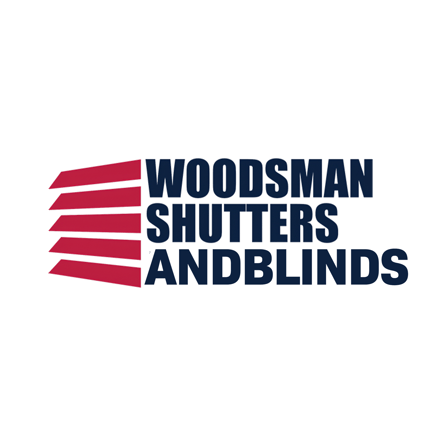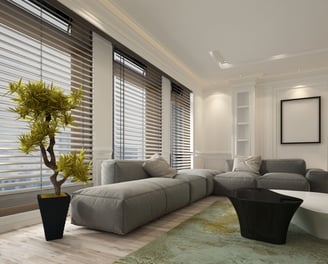 Frequently asked questions
What is a shutter window? A shutter window, also known as a plantation shutter or interior shutter, is a type of window treatment that consists of adjustable slats or louvers mounted within a solid frame. These slats can be tilted to control the amount of light and airflow entering the room.

What are the benefits of using shutter windows? Shutter windows offer several advantages, including:

Light control: The adjustable slats allow you to regulate the amount of natural light entering the room.

Privacy: By adjusting the slats, you can maintain privacy while still allowing light to filter in.

Energy efficiency: Shutter windows can help insulate the room and reduce energy consumption.

Aesthetics: They add a classic and elegant look to any room and complement various interior styles.

How are shutter windows different from blinds or curtains? Shutter windows are different from blinds and curtains in that they are made of solid materials (wood, PVC, or composite) with adjustable slats, while blinds are typically made of slats connected by strings or cords, and curtains are fabric panels that can be drawn open or closed.

Can I install shutter windows myself, or do I need professional help? The complexity of installation depends on the type and size of the shutter window and your DIY skills. While some people may choose to install them on their own, it is generally recommended to hire a professional to ensure proper measurements and installation for a perfect fit.

How do I clean and maintain shutter windows? Regular dusting and occasional wiping with a damp cloth should keep your shutter windows clean. Avoid using harsh chemicals or excessive water, as it may damage the materials. Proper maintenance can extend the lifespan of your shutters.

Are shutter windows suitable for all window types? Shutter windows are versatile and can be customized to fit various window shapes and sizes. They are commonly used for standard rectangular windows, as well as arched, bay, and even specialty-shaped windows.

Are shutter windows child-safe? Shutter windows with traditional tilt rods may have cords or strings to operate the slats, which can pose a risk to young children. However, some modern designs offer cordless options or hidden tilt mechanisms for enhanced safety.

Can shutter windows add value to my home? Yes, shutter windows are considered an attractive and functional window treatment, and they can enhance the overall appeal of your home. Many homebuyers appreciate the classic look and potential energy-saving benefits of shutter windows, which may increase your property's value.

Measuring shutter windows accurately is essential to ensure a proper fit and smooth installation. Here's a step-by-step guide to measuring your shutter windows:

Gather your tools: You'll need a measuring tape, a pen or pencil, and a notepad or paper to record your measurements.

Decide on inside or outside mount:

Inside mount: If you want the shutter to fit within the window frame, measure the width and height inside the frame. This provides a cleaner look and keeps the shutters more concealed.

Outside mount: If you prefer the shutter to cover the entire window, including the frame, measure the width and height from the outer edges of the frame.

Measure the width:

Inside mount: Measure the width at the top, middle, and bottom of the window frame. Use the smallest of these measurements to ensure the shutter will fit inside the frame without rubbing against the sides.

Outside mount: Measure the width from one outer edge of the frame to the other. Add some extra inches to the width measurement if you want the shutters to overlap the frame slightly.

Measure the height:

Inside mount: Measure the height at the left, center, and right of the window frame. Use the longest of these measurements to ensure the shutter covers the entire height of the window without leaving gaps.

Outside mount: Measure the height from the top of the window frame to the bottom. Consider adding some extra inches if you want the shutters to extend below the window frame.

Check for obstructions:

Look for any obstructions, such as window handles or locks, which might affect the shutter's installation or operation. Note their position relative to the window frame so you can inform the manufacturer or retailer if adjustments are needed.

Record the measurements:

Write down the width and height measurements separately, along with whether they are for inside or outside mount. Make sure to label them clearly.

Consider professional measurement:

If you're unsure or want to ensure precise measurements, consider hiring a professional shutter installation service. They have experience measuring and installing shutters correctly.

Verify the accuracy:

Double-check your measurements to ensure accuracy before placing an order for the shutters.

Keep in mind that the specific steps and requirements for measuring shutter windows may vary based on the type of shutter and manufacturer. If you are ordering custom-made shutters, it's crucial to follow the manufacturer's guidelines for measuring to avoid any issues with fit and functionality.



.
Agreement to terms: By signing this contract you agree to all of the terms and conditions enclosed here. No one be authorized to change or modify the terms of our contract.
Cancellations: All sales are final. No return or exchange.
Payment Upon Installation: All COD charges must be paid to the Installer at the time of installation. We will not authorize and install the product unless the COD funds have been collected in full from you. If the product has not been paid in full, the installer (under any circumstances) is not allowed to leave the product at your location.
Non-performance: If we perform our obligations under this contract and you refuse to pay us, we have several options in pursuing payment. Our options include, but are not limited to, turning your account over to a collection agency, reporting negative credit experience to credit reporting agencies, filing legal action, and placing a Mechanics' Lien on the improved property. According to Texas Code, known as "The Texas's Mechanics' Lien Law," any contractor, subcontractor, laborer, supplier, or other person who helps improve your property, but is not paid for his work or supplies, has a right to place a lien against your property. After a court hearing, a court officer could sell your property and the profits of the sale would be used to suit the debt.
Definitions: On this contract, the term "we," "our," and "us": refer to Woodsman Shutters and Blinds (which include the employees and agents). The terms "you" and "yours" refer to the customer, the employees, and agents of the customer.
Limited Lifetime Warranty: Seller extends the following limited lifetime warranty. Woodsman Shutters and Blinds will repair or replace any part of the shutter found to be defective in materials or workmanship at no cost to you. This warranty is limited to the original consumer purchaser of the product. There is no time limit to this warranty. This warranty does not apply to any defect caused by any alteration, misuse, abuse, or exposure to excessive moisture. This warranty does not cover normal wear and tear, such as natural deterioration and changes in color that take place over time.
Colors: All colors chosen are subject to dye lot variations.
Installation Warranty: If an Installation has been requested and paid for, we agree to install the products listed on the reverse side of this form in accordance with accepted industry standards and factory warranty requirements.
Inspection: Buyer must inspect all of the merchandise upon delivery and must make any claims for damage at that time.
Changes, Cancellations, and Refunds: Since our products are Custom made to your requirements, they are not appropriate for resale in the common course of business. It is very important that you are sure of your purchase decisions. If any changes or cancellations are made after production, there will be additional charges, which you will be required to pay.
Laws: The contract has been entered into the state of Georgia, and all questions with respect to this contract and the rights and the laws of that state here to shall govern liabilities of the parties.